Today we're redefining who we are, what we do, why and how we do it. We rebranded ArabyAds with a new look that is fresh, bold, and clear, to reflect the new limitless potential we're moving towards. 

Over the past 6 years, ArabyAds introduced the affiliate marketing industry to the MENA region, until it grew to become the first destination for brands which are aiming to leverage from performance marketing.

The new branding is expected to highlight our new services that we are offering in the Middle Eastern market. In 2015, we launched our regional in-house lead generation team. Two years later, we redefined and introduced influencer marketing, allowing our clients to enjoy a risk-free service that integrates performance and influencer marketing.

Today, ArabyAds is the largest advertising and marketing intelligence platform that incorporates revolutionary technology to offer clients across the MENA region a number of solutions that cover their business needs with measurable results to enhance their spending.

When ArabyAds was a small startup, it had a branding that reflected and fulfilled its position. Everything was quite practical, where even essentials were considered luxuries at times. However, today, ArabyAds grew to reflect more values, a wider perspective and has the branding that perfectly represents the change.

This rebranding concept was inspired by the arrow that reflects moving forward, by fusing one simple mark into the new logo, which allows our brand to adhere to the promise of evolving.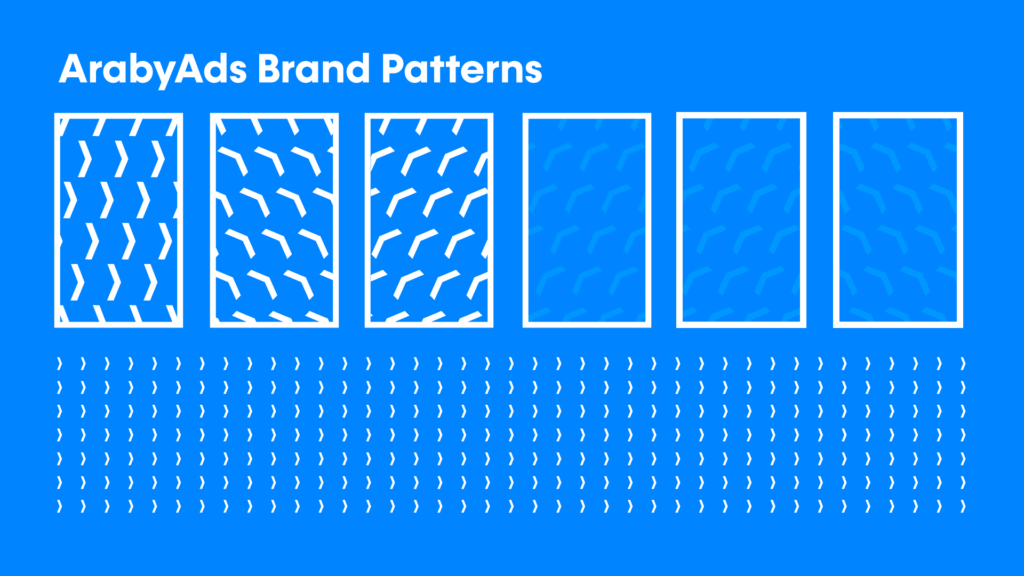 Our new fresh brand colors reflect why we do what we do.
The combination of the colors, blue, turquoise (aka blue/green color), green, and yellow, reflects the trust that surrounds ArabyAds and all of its products, as well as collaboration, clear communication, quality, and creativity in all aspects.

We came up with a new set of color combinations that reflect the core value of each service we provide.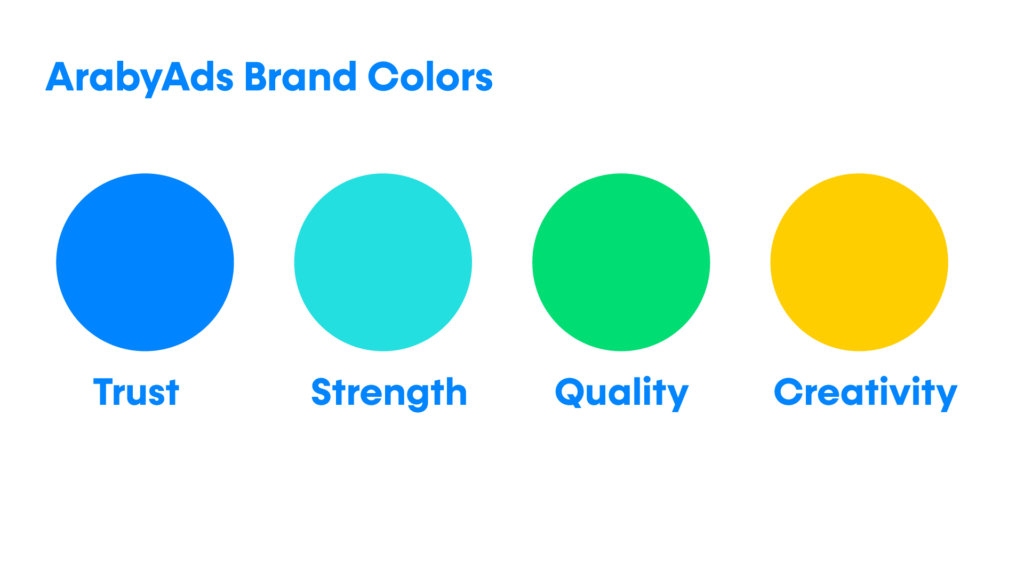 Our primary logo color is blue, which represents the intelligence, trustworthiness, and maturity of our brand.
Our Affiliate Marketing Network color is turquoise (aka blue/green color), the universal sign of excitement, passion, and dynamic space which empowers both our affiliates and partners.
Our Lead Generation Team color is green which is connected to growth, and the quality we deliver.
Our Influencer Marketing Team color is yellow, which symbolizes youthful energy and creativity.
Finally, we would like to thank everyone who helped us bring the new brand identity to life. All of this wouldn't have been possible without the incredible hard work, collaboration, and creativity of our various teams, as well as the internal teams at ArabyAds: our fellow designers, creators, and digital team.